We have been involved in creating custom-made information systems for a long time. We also support development of web applications. In the course of creation or generation, we always strive to understand the needs of the relevant customer to the maximum extent possible and to integrate the application in client´s IT environment. Our web applications are simple and feature intuitive solutions.
Web applications allow dealing with wide variety of IT projects
Internal applications (processing various agendas, purchasing orders, monitoring production, workflow, DMS, CRM, cash-flow management and more)
Customized applications (purchasing order monitoring, course of service provision, overview of invoicing)
Public portals with integrated applications (customer loyalty programmes, booking systems)
How web applications work
The main advantage of web applications is their possibility of being started at any standard web browser (MS Explorer, Chrome, Firefox and other). Standard users will have access to the application from LAN or any  other spot on the globe connected to web.
Properties of our web applications
Focus on customer needs and business goals of the company.
Emphasis on simplicity and intuitive control.
Preferring original and clear design.
Integration of the application in customer´s IT structure.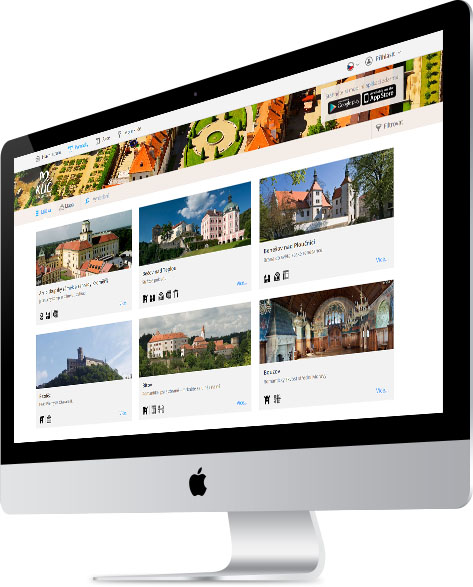 Security and access to the application
For any application to be accessible from any spot worldwide, it is appropriate to deal with its security to the maximum possible extent. We focus on comprehensive security already at the stage of analysis and initial project.     The application is only accessible for persons having access authorisations, knowing password and, as the case may be having relevant certificate.
Our web applications are used in the following entities
National Monument Conservation Authority – project "Klíč k památkám"
Official portal of the Ministry of Agriculture
Ministry of Agriculture – DMS – internal application
Statutory City of Chomutov